Layoff Round-Up: Entrepreneur, Forbes, More …

From consumer to b-to-b, rumors of cutbacks.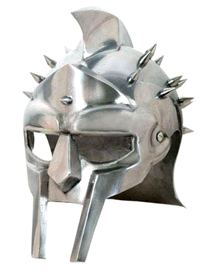 It's a battlefield out there. Yesterday, b-to-b publisher Cygnus Business Media laid off 30 staffers, or about 6 percent of its workforce, and suspended publication of two photography titles.
In terms of layoff/cutback stories, that was just the tip of the iceberg.
Rumors surfaced late Tuesday about massive editorial layoffs at Irvine, California-based Entrepreneur Media. Two FOLIO: requests for comment have gone unanswered, but a knowledgeable source tells me that eight editorial staffers—including executive editor Charlotte Jensen and managing editor Mike Werling—have been cut. If that's true, a quick count of editorial names on the masthead indicates that 15 print and online editorial employees remain—including a copy editor, a research editor, a listings assistant and two interns. There aren't many people left to write the magazine.
There also have been rumors that Forbes Media has started a second round of layoffs, this time letting go more than 50 people. My e-mail about the cuts was bounced from spokesperson to spokesperson and I never received an official response. Forbes announced a restructuring in November that resulted in 43 layoffs.
The rumors hit b-to-b publishing, too. Sources told me today that Milo Media—which saw six staffers, including several publishers, walk out last week to form their own, competing publishing company—has closed down altogether. Phone calls and e-mails to president Mike Domke have not been returned.
I also received a tip that Randolph, New Jersey-based Edgell Communications slashed employee salaries by 10 percent company-wide. That, it turns out, was true. "As consistent with Edgell's operating philosophy, particularly over this recent downturn, the salary reduction was a proactive decision based on the high degree of uncertainty in the market," a spokesperson wrote in an e-mail. "Our revenue forecasting—even over several months—has become increasingly unreliable." Edgell, which reorganized late last year, said no layoffs were associated with the salary cuts.
Even as I'm writing this, I've stumbled upon more rumors of layoffs and closings.
It's a tough time to be in magazine publishing. Sometimes it seems all you can do is put on your helmet and let the shrapnel fall.
Meet the Author
---