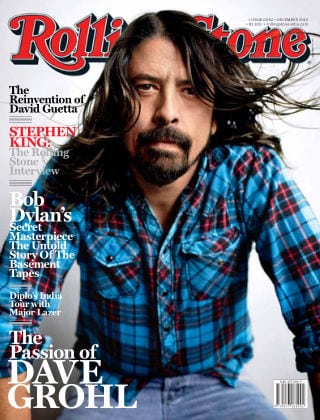 Rolling Stone won in court Tuesday as a judge dismissed a defamation suit regarding a since-retracted campus rape story. The lawsuit alleged that defendants Rolling Stone, Wenner Media, and reporter Sabrina Rubin Erdely published information that could reasonably match the plaintiffs to the alleged rapists in the now-infamous story.
Reuters reported that U.S. District Judge Kevin Castel in Manhattan dismissed the case because the details in the story were "too vague and remote" to point to plaintiffs George Elias IV, Stephen Hadford, and Ross Fowler.
The article in question, "A Rape on Campus," was published in print and online in December 2014. The original story attracted more than 2.7 million views online, according to the lawsuit.
The story quickly brought criticism upon the Rolling Stone brand following reports that discredited the key source in the article. The Washington Post published an investigation on facts in the article, and in place of the original article, Rollingstone.com now features The Columbia University Graduate School of Journalism Report on how Rolling Stone errored during the reporting, editing, and fact-checking processes.
This isn't the first time that Rolling Stone content has invited controversy. In 2013, the magazine featured Boston Marathon bomber Dzhokhar Tsarnaev on the cover. Earlier this year, it published an interview with known drug-cartel leader El Chapo, a contentious move that was seen by some as an attempt to regain credibility following the campus rape article.
Rolling Stone was founded by Jann Wenner in 1967. Wenner Media, a private company, also publishes Us Weekly and Men's Journal.