Lauren Bertolini

Content Manager, Community Development, Gawker Media | Age: 25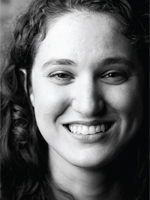 Takeaway: As the industry focuses more on collaborative news and community engagement, Bertolini is helping Gawker stay ahead of the curve.
Reading news is no longer a passive activity. Today's digital media world is a raucous debate, with readers given a voice through commenting, annotating and sharing capabilities.
Gawker Media spearheads this model, and community development manager Lauren Bertolini spearheads Gawker's community initiatives. After joining in January 2012 as the social media manager, her role has expanded to focus on editorial operations as well as community and product development.
Since the December 2012 launch of commenting platform Kinja, Bertolini has had to renegotiate the roles of editor and commenter.
"The launch of Kinja expanded the number of people publishing on the platform—from paid editors to an open community of users," she explains. "We've been resetting how we think of and communicate with everyone publishing to Kinja."
A brand-new tool grants further agency to readers, allowing them to cross-publish posts, write their own introductions and host conversations on their page. As the project lead, Lauren has worked with designers and developers from the idea stage right up to the September 23 product launch.
How does she measures the product's success? By the quality of discussions that take place there, she says, and that quality has gone up. It's a model that's repeating itself across the digital media world.
Meet the Author
---