What You Should Consider When Launching a Vertical Ad Network

Complex magazine publisher on translating the brand online.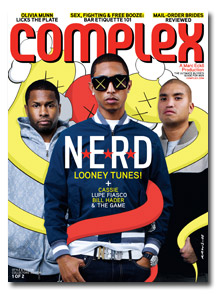 Attention magazine publishers: if you haven't received the memo already, please take heed: Translating your brand online is now essential to not only your growth but mere survival.  I think some of us have caught on, but many are still working out the kinks, trying to figure out how to translate the brand we have built for years in print to the growing online community.  Since we service not only our readers, but advertisers, another key component to this lesson is learning to translate our advertisers' message online, as print dollars are rapidly decreasing and brands are turning to us to develop creative solutions online.   
Why Vertical Ad Networks?
Over the past year, we have seen an increase of publishers building vertical ad networks in an effort to offer advertisers greater reach online.  From Martha Stewart to Hearst and Forbes, everyone is jumping on the ad network bandwagon. And why not?  If we can take part in the rapid popularity of online spending, this is not a bad way to go. But building a successful ad network means more than offering brands a large audience. There is a strategy behind selecting the sites in your network and equally crucial to your own Web survival is how your ad network compliments not only your ad revenue, but more importantly your brand and consumers.
What We Did
Last year, we launched the Complex Media Network in an effort to offer our advertisers more options online, while also connecting our readers to a network of like-minded Web sites.  Since then, the network has grown to include 17 Web sites, generating a total of 6.2 million unique visitors and 70 million page views per month.
For the past six years, young men have grown to associate Complex with the best in apparel, limited edition sneakers and style tips, mixed in with the latest in pop culture and music news.  As a trusted source in print, we were able to translate the sensibility of our brand in a dynamic and non static way online via Complex.com, while also associating ourselves with a lineup of trusted sites, each comprised of ultra-targeted segments. Every site in our network fits within the Complex lifestyle, with content that could easily fit within the pages of the magazine. This benefits our advertisers because they know that when they make an online ad buy, their brand will be associated with a very targeted group of young men via various lifestyle silos.  Complex Media exclusively controls 100 percent of the advertising inventory on all of these sites, ensuring that ad content is placed within the right context and not next to a third party placement with no connection to the brand. It's about consistency and maintaining it throughout the entire network, as opposed to looking at it as a narrow numbers play.
Aligning with key vertical Web sites in your ad network can also help when customizing campaigns for your advertisers.  The traditional in-book advertorial has taken a new plateau online, so what better way to offer a comprehensive program than to develop a truly unique idea and align it with another trusted site to increase visibility and creditability.
Whether we choose to embrace it or not, 2008 is the year of innovation and change, and it won't stop there.  It's just the beginning of an era where consumers will continue to have more control over the media that they consume than ever before. As publishers, we have a window of opportunity to expand our brand in a new and exciting place. Either we fight it or learn how to jump on board, but either way, it's up to us to figure out how we will ultimately live in it.
Meet the Author
---