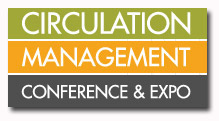 Last week, FOLIO: pointed out that Blood-Horse, a niche horseracing magazine, forfeited a major traffic-generating opportunity by waiting too long to post its exclusive photo of Big Brown's loose shoe.
Earlier in the week, at the Circulation Management Conference and Expo, LatinFinance magazine's marketing manager Kathy Andrew told a story that's worth holding up as a counter example.
During the magazine's Fifth Finance Summit in Argentina this month, a keynote speaker—president of the country's Central Bank—delivered controversial remarks on the state of political affairs in the country. Within an hour, the LatinFinance marketing team had excerpted his comments in a press release and sent the release out to all the major newswires and local reporters.
As a result, LatinFinance.com saw a 265 percent increase in Web traffic on the day of the event and has since seen an average of 30,000 more page views than normal per week. (The move also helped bring in $7,000 in walk-in attendance revenue as well as 90 more free, qualified attendees.)
Being opportunistic online, particularly when you are smaller publisher, can pay. Big.