The Latest Chapter in the Fall of Doubledown

Court documents reveal more than 350 claims against shuttered company.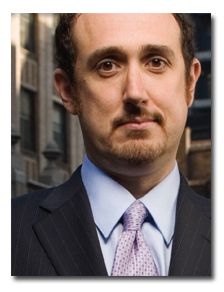 The story of the fall of Doubledown Media, the once-rising publisher of magazines aimed at the Wall Street elite, continues to produce twists worthy of a John Grisham novel.
The latest chapter: according to court documents obtained by FOLIO:, more than 350 claims have been made against Doubledown, a group including ex-employees, investors, three printers, vendors, designers, writers, lawyers and more.

Click here for PDFs of the court documents: DEBTS | FINANCIALS
According to a former employee, the creditors associated with the claims were sent letters this week from the bankruptcy court.
There are 349 "non-priority unsecured claims"—totaling $3,166,947.45—against the company. Some familiar names appear on the list, including BPA Worldwide ($17,269.64), Fry Communications ($139,109.16), Hallmark Data Systems ($125,057.29), MagazineRadar ($11,250), Mediabistro ($1,116), Quebecor World ($335,816.66), SRDS ($1,626), Statlistics ($6,896.46), Time Inc. ($2,100) and Vanguard Printing ($10,549.98).
Also included in this section are Doubledown co-founder Magnus Greaves ($35,000), chairman and primary investor Jim Dunning ($197,195.84), Doubledown CFO Paul Fish ($3,125), Cigar Report publisher Aaron Sigmund ($237.37), as well as a pair of additional claims of $3,424.24 and $50,000 for founder Randall Lane [pictured].
Dee Dee Morrison, the founder of Private Air magazine, is owed $112,536.82 stemming from a "judgment" she was awarded in a dispute with Doubledown. (Doubledown bought Private Air from Morrison in January 2007, and fired her later that year.)
Even Lea Lane Stern, Lane's mother, is owed $121,050.38. She is listed as a "lender."
There are two "priority secured" claims: Dunning, who is owed $300,000—the amount he loaned Doubledown late last year to cover operating expenses—and Keltic Financial Partners, which is owed $431,424.72.
Next on the totem pole are 19 "priority unsecured" claims, including wages from unpaid former employees. Those claims total $57,754.42—including an additional $3,022.50 to Fish and $3,281.25 to Lane.
In all, there are $4 million in claims, according to the documents.  All creditors named have until August 24 to file a claim.
Nearly half of Doubledown's assets include $1,013,520.43 in accounts receivable—money Doubledown has yet to be paid. Other assets include $174,294.72 in office equipment and supplies, Gevril watches—worth some $103,000—and $4,312.38 among three checking/financial accounts.
Withdrawals Draw Ire
The filings will likely draw additional ire of some of those owed. According to a financial statement, Lane and Dunning each recently withdrew hefty, six-figure sums—Lane some $151,172.80 in 2008 salary and expenses, and Dunning $103,146.58 in "interest on a loan."
Lane defended the payout, telling the New York Post that he had "taken a 50 percent pay cut and personally put in about $50,000 of my own money to make payroll at the end."
"I put my entire life savings into the company," Lane said.
In February, Doubledown folded.
"These are unprecedented times," president Randall Lane wrote in an e-mail to staffers. "The combination of the media depression, the Wall Street implosion and the credit slowdown were collectively too much for our company—probably any company in our shoes—to overcome."
At the time, the New York-based publisher of Trader Monthly, Dealmaker, Private Air, Corporate Leader and the Cigar Report—which had been forced to cut the frequency and circulation of its titles, lay off more than a third of its staff and reduce salaries for the rest—was working desperately to find a buyer.
A creditor's meeting is scheduled for May 26 in New York.
Meet the Author
---