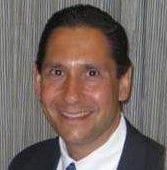 Late last month, BPA Worldwide elected its next chairman of the board at its annual meeting in New York. Larry LaPorta will replace outgoing chair Rick Segal and has officially started his term for fiscal year 2015-2016.
Segal, president worldwide and chief practice officer for B2B ad agency Gyro, served a two-year term.
LaPorta, president of CBL Consulting, has previously served as 1st and 2nd vice chairman of the BPA board.
BPA's board of directors helps set auditing rules and policies and is split almost evenly between ad agency and publisher representatives. The chairman is elected each May, and represents the advertising side of BPA's membership.
"I am pleased and honored to have been elected to the chairmanship of BPA Worldwide," says LaPorta in a statement. "I look forward to working with the BPA team and the rest of the BPA board to continue the over 80-year tradition of providing collaborative, objective and reliable assurance to business, industry and government."