Landmark Abandons Sale of Magazine Unit

CEO: Credit crisis has made deal 'virtually impossible.'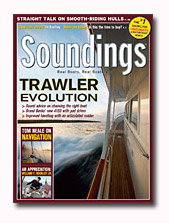 Citing the difficult credit market, Norfolk, Virginia-based Landmark Media Enterprises has decided to suspend the process of selling its remaining businesses, including its magazine publishing division Dominion Enterprises.
"The credit crisis has made it virtually impossible for companies to obtain bank commitments to help finance acquisitions," Landmark chairman and CEO Frank Batten Jr. said in a statement. "And the recession has reduced revenue and earnings and made it very difficult to value a business."
Earlier this year, Landmark agreed to sell its Weather Channel business to NBC Universal and a pair of private equity groups for $3.5 billion. In July, the company told FOLIO: that it had secured Lehman Bros., one of the investment firms that managed the Weather Channel sale, to explore sale options for its remaining properties.
One of the investment banks hit hardest by the economic fallout, Lehman Bros. was acquired by Barclays Capital in September for $250 million in cash.
In addition to Dominion Enterprises—which owns and operates more than 500 Web sites and magazines, including boating industry titles Soundings, Soundings Trade Only and PassageMaker—Landmark owns the Virgina-Pilot Media Companies and Continental Broadband.
In the statement, Batten said Landmark will "operate its businesses for several years" before reinstituting a sales process.
Meet the Author
---