Landmark Secures Lehman Bros. for Sale

Publishing group on block after NBC's $3.5B Weather Channel acquisition.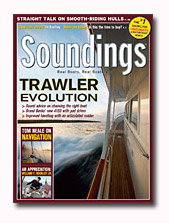 Lehman Bros., one of the financial institutions that helped Landmark Communications sell off the Weather Channel to NBC Universal and a pair of private equity groups for $3.5 billion, is now conducting a sales process for its publishing arm, Dominion Enterprises, FOLIO: has confirmed.
Norfolk, Virginia-based Landmark reportedly has started distributing information to potential buyers interested in Dominion Enterprises. A Landmark spokesperson declined to comment when asked who the bidders are and how much Landmark is seeking for Dominion. Last year, Dominion's revenues were nearly $1 billion.
In January, Landmark retained investment banks J.P. Morgan and Lehman Brothers to assist in exploring strategic options for the entire company. Dominion Enterprises owns and operates more than 500 Web sites and magazines, including boating industry titles Soundings, Soundings Trade Only and PassageMaker.
Dominion, formerly Trader Publishing, was established in September 2006 following a division of assets between shared owners Landmark and Cox Communications.
Meet the Author
---