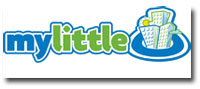 Another laid of magazine staffer is getting ready to launch his own online news network.
Michael Locke, who worked at Time Inc. for more than a decade—most recently as director of IT finance—was let go in November in the wake of the publishing giant's massive round of layoffs. Now, Locke is preparing to launch My Little O, a regional news Web site serving the Fort Greene/Clinton Hill area of Brooklyn, New York, that he plans to expand into a network of news sites.
"I lived in Brooklyn for the past 26 years and in Fort Greene/Clinton Hill for the last nine years," Locke told FOLIO:. "There isn't a truly comprehensive, multimedia, interactive, simple but fun presence online specifically targeting local communities. I feel that in order to successfully penetrate this market you have to start small with a grassroots effort from within each community."
According to Locke, My Little O will be an uncluttered, comprehensive local news site that is interactive, informative and fun. He expects the site to go live in early to mid-September.
While he does not expect an immediate financial "windfall," Locke plans to monetize My Little O by producing an interactive listing sections where local businesses and residents will be able to pay $50 and $20 per month, respectively, to advertise. "We want to make it affordable to local businesses and we believe this will also provide value for the community and bring together community members with local businesses," he said.
Working with a team of freelancers, and advertising/marketing firm Solveris, Locke—who also served in editorial finance at People and advertising finance at Teen People—hopes to determine over the next 12 months or longer into which markets to expand My Little O.
"Over the years, I was very lucky to have worked with and for some extremely smart people," he said. "I was able to learn a great deal about media and technology from them and look forward to putting those skills to work."