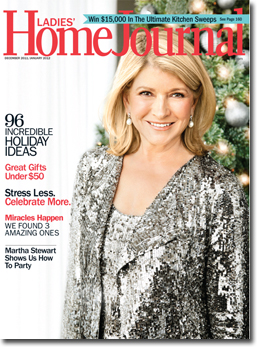 In a new twist on the user generated content model, Meredith's Ladies' Home Journal is turning over editorial reins to its readers. As of its March issue, almost every story featured in the magazine will include some audience contribution.
"At Meredith, we do a lot of research to stay in touch with our core consumers. What they're thinking about, how they're consuming their media; what we found throughout our research is that women inherently want to share and connect," says publisher Diane Malloy. "They're blogging, they're online more often and they're looking for their print to involve some of the same pillars they get online."
Meredith conducted four phases of research "to come to the understanding that we're filling a consumer need; it wasn't something we started to do, then back-filled it". LJH's range of coverage (beauty, fashion, food, nutrition, finance, pets and more) will remain the same, "…but the way we create the content will change," Malloy tells FOLIO:.
The magazine will utilize its relationship with the DivineCaroline blog, a part of Meredith's Real Girl online content network, to identify authors and topics. Readers interested in submitting their story for possible publication can tag it on the blog or LHJ.com. "Our editors will then cultivate, curate and edit it; and that writer, if chosen, will have the article printed in the magazine and they will get paid," says Malloy.
Contributors will be compensated on a similar scale to staff writers.
Malloy says current editorial staff size will not be affected by this new content model, as staffers will fact check and work with contributing writers on their magazine pieces.
"We will blend the authority of print and expertise of editors, with the authenticity of experience," says Malloy. "All of our stories are going to be either done in first person, the overlaid with experts' opinions, or vice versa."
Ladies' Home Journal will debut a redesign to accompany the magazine's new editorial model. Meredith tapped design firm Pentagram to head the effort. Pentagram integrated "a lot of what we call 'web-based design' principle: a lot of use of white space, bigger, beautiful photography. There will be new color palettes and script fonts, so [the copy] looks very personal," says Malloy.
French photographer Brigitte Lacombe is now on board to shoot all of LHJ's cover art.
The user generated content model and its various permutations have caused a large amount of discourse within the magazine industry as of late. Huffington Post, famed for its 2011 acquisition by AOL for $315 million, is also well known for paying the majority of its contributors solely in exposure.
Many other publishers, including Future US, Glamour and Vogue, have created their own versions of user generated content models; as with HuffPo, the majority of these contributors are not financially compensated for their efforts.