Knowing Your Audience Is About More Than Instinct

A Q&A with Dawn Sheggeby, executive director of group strategy and development for Hearst Men's Group.
A big part of working in a successful media business is knowing your audience—for Dawn Sheggeby, executive director of group strategy and development for Hearst Men's Group and a Folio: Top Women in Media honoree, it's not about intuition though, it's about what you can prove.
Here, Sheggeby talks about how her role has changed since she first came to Hearst Men's Group—comprised of Esquire, Popular Mechanics, Car and Driver and Road & Track—and about both sides of working for brands aimed at the opposite sex.
…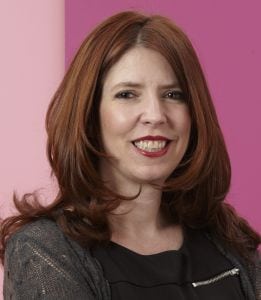 Folio: You've been working within the HMG since 2008—what's been the biggest change in the way you approach your job since then?
Dawn Sheggeby: I would say that the biggest change has been that advertisers are looking to work with a smaller number of media partners but in a deeper and more meaningful way. And this positions the Hearst Men's Group perfectly as we have so much more scale, depth and breadth of audience than any single media title can offer.
Another major change I have seen is that almost everything Hearst Men's Group does now for marketing programs is custom. In the past, we were putting many of our biggest advertisers into each title's "signature programs" with somewhat customized activations. Now, for almost every RFP, we are coming up with a totally original program. And it is often based around custom, native content and video with ideas that are created from the ground up for that specific advertiser. And even more than that, it's developed around the client's very specific goals for their current campaign and objectives.
Folio: One of your biggest recent projects has been in aligning four brands into one coherent group buy. Can you elaborate on the specific opportunity the group saw? And what were the challenges in executing integrated, cross-title buys like that?
Sheggeby: One example is the Chrysler 200 "New American Success Stories" program. We created it in response to Chrysler's desire to equate the new vehicle with success, craftsmanship and entrepreneurship. This program identified and profiled individuals who embody this spirit and align them with each of the Hearst Men's Group brands—some geared towards auto enthusiasts, others more lifestyle. The print and custom video series profiled 12 individuals in all (24 print pages, and online campaigns across the Hearst sites sharing content as appropriate). And online targeting delivered the message to in-market and target buyers across the Hearst network.
The profiles created for this program were shared amongst the Hearst Men's Group websites, so one of our challenges was finding individuals who would appeal across the group and feel organic to all the brands. By looking at passion points that go across our audiences, we were able to find stories that played equally well across our titles—for example, a watch designer who takes his style inspiration from vintage sports cars.
Folio: As a woman, are there any challenges working on a set of titles aimed at a male audience? What about any advantages?
Sheggeby: One obvious challenge is putting yourself in the mindset of your audience when you can't necessarily use your own tastes and desires as a benchmark. However, having been immersed in male brands for almost 10 years and figuring out what works, I now understand what is really going to resonate with our audience of smart, inquisitive, upscale men—honestly, better than I would know the audience of a female brand. For example, we have learned it is harder to get our male audience to respond to any call-to-action (whether it's a contest, getting people to share on social media, etc.) than it is with our women's titles. It needs to be something extremely meaningful and valuable to our audience to get them to respond.
The flipside—and the advantage to working with an audience of men, as a woman—is that I know we have to be strategic and come up with ideas that are based on our tried-and-true experience and knowledge of what our guys want, rather than based on my own gut instincts. And that strategic basis makes for more successful programs across the board.
Folio: What's your advice to other women looking to advance their careers in the media industry?
Sheggeby: We are lucky to be in an industry with so many amazing women in high-ranking positions, and one of the best things you can do is take advantage of that and find a female mentor. To have that relationship with someone you respect and who believes in you will help you grow in so many ways. Even better if that woman is your own boss.
I would also add, and this applies to women and men, that you should always be yourself. Voice the opinions you truly believe in, put forth your best ideas, and you will have better results than if you try to fit into a persona that isn't really you.
Meet the Author
---