Knight Kiplinger

Editor-in-Chief and CEO, Kiplinger's Personal Finance and Kiplinger.com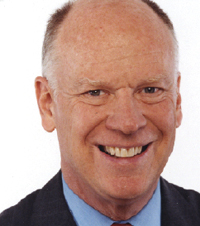 The coming year will see the continuation—and perhaps acceleration—of the primary challenge that magazines and their affiliated media companies have faced for years: The migration of readers to free online content, with advertisers following along.
To meet that challenge, every publisher is trying simultaneously to build its Web audience and also find economical ways to continue serving its print readers. Some publishers have decided this dual goal can't be achieved, so 2012 saw the demise of several print publications, notably Newsweek and SmartMoney, which will try to continue online.
At Kiplinger's Personal Finance, we're committed to print. We heard loud and clear from our readers that—while they spend a lot of time online—they prefer reading serious content on paper. A surprising number said they would pay a premium to keep getting it that way.
This foreshadows what could be a new trend in publishing—continuing declines in circulation but higher subscription prices charged for the privilege of receiving a paper product.
Our Web site, Kiplinger.com, grows every year in visitors and ad revenue, and we're deeply committed to its continued success. But our surveys of print readers reveal a shocking truth that national marketers need to pay attention to: A lot of smart, affluent people don't pay much or any attention to online ads, but they do read, heed, save—and act upon—ads they see in their most-trusted magazines. They are a valuable audience that many advertisers are missing.
So I think that 2013 will be the year that marketers will put more print dollars back into their media mix, especially when trying to reach highly educated, well-off, older Americans. At Kiplinger, we're seeing this already in preliminary ad schedules from some of our larger advertisers.
Meet the Author
---