UPDATE: Kliger Out as Hachette CEO

Industry veteran appointed to newly-created chairman position.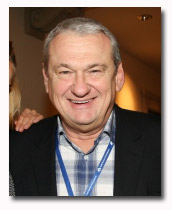 SEE ALSO: Kliger's Exit Memo 
Jack Kliger, magazine industry veteran and former chairman of the Magazine Publishers of America, is stepping down as president and chief executive officer of Hachette Filipacchi, Didier Quillot, CEO of France-based parent company Lagardère Active, announced today. Kliger will become chairman of HFM U.S., a newly-created position.
Alain Lemarchand, "directeur général délégué" of Lagardère Active, will replace Kliger as CEO. Lemarchand's appointment is effective September 1.
The succession process has been ongoing for several months, a HFMUS spokesperson told FOLIO:, noting that Lagardère is "very interested" in growing its U.S. business. "Lagardère felt that they wanted [Kliger] around as chairman because he knows the market so well and has invested in and grown the digital side of the business."
The spokesperson declined to comment on the details surrounding Kliger's succession.
A spokesperson for Lagardère could not be immediately reached for comment. Kliger was not immediately available for comment.
"I have been offered the position of Chairman, HFM U.S. to concentrate on developing strategic relationships for the company," Kliger wrote in a memo to his staff. "It has been a pleasure to spend the past nine years here. You are an outstanding team, and I want to thank you for your dedication and the many contributions that you have made."
Kliger served as chairman of the MPA from 2005 to 2007. In January, he received the Henry Johnson Fisher Award for Lifetime Achievement from the MPA alongside Tina Brown, who was inducted into the American Society of Magazine Editors Hall of Fame.
Check FOLIOmag.com for updates to this story.
[PHOTO: MPA]
Meet the Author
---