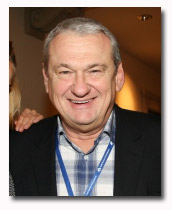 OpenGate Capital—the Los Angeles-based private equity firm that purchased the print edition of TV Guide last year for $1—today named former Hachette president and CEO Jack Kliger [pictured] a senior advisor and acting chief executive of the magazine.
According to OpenGate CEO Andrew Nikou, the private equity firm "continues to expand into media, and as the company furthers its success with publications like TV Guide magazine, Jack's guidance on media and expansion strategies will be a tremendous asset to us."
Kliger's appointment comes about a month after outspoken TV Guide president Scott Crystal left the company. Crystal, who accused OpenGate of contributing to the magazine's downfall by raiding its assets, had been replaced on an interim basis by executive vice president Michael Clayton.
In addition to his responsibilities at TV Guide, Kliger recently joined the board of directors at Montreal-based magazine printer Quebecor World.