Kindle Rival Inks Another Publishing Partnership

Plastic Logic and Olive Software to develop e-reader publishing 'solutions.'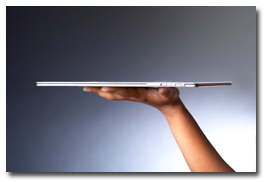 Plastic Logic, the Mountain View, California-based company with plans to launch a new electronic reading device next year, has partnered with digital magazine vendor Olive Software to develop services enabling publishers to efficiently optimize and distribute content on its soon-to-launch e-reader.
According to Olive president Dewayn Davis, the partnership with Plastic Logic "extends our mission of providing access to content to the widest possible audience across an array of platforms and devices while ensuring a rich end user experience."
Using e-ink technology, the Plastic Logic Reader will be about the size of a pad of paper (8.5 x 11 inches) and weigh less than many printed magazines. The company differentiates its e-reader from other electronic viewing devices—including Amazon's Kindle and Sony's Reader—because its larger display reduces the need to shrink magazine or newspaper pages to fit the electronic screens.
Earlier this year, Plastic Logic announced a partnership with Zinio—another digital magazine vendor. According to that agreement, Zinio will provide the company with magazine content.
Plastic Logic also recently announced a partnership with Barnes & Noble, making the mega bookstore chain the exclusive digital-book supplier for its upcoming e-reader.
Meet the Author
---