Kimberly Lau

VP and General Manager, Atlantic Digital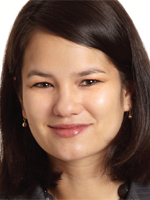 • Oversaw the launch of an updated iPad app and launched the company's HTML5 app—a company first.

• Implemented SEO changes that upped monthly average search instances to the site by 55 percent.
• Fostered a 27 percent increase in average monthly unique visitors.
• Spearheaded a paid content push.
Meet the Author
---