Kevin Worth

president and CEO, The Deal LLC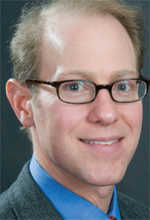 When other publishers talk about change, Worth has enacted it at The Deal, creating a successful and profitable online paid strategy with The Deal Pipeline.
One of the biggest conversations about the "evolution" of the magazine publishing industry over the last few years, especially since the onset of the precipitous advertising decline, has centered on how to monetize content online.
The Deal LLC has navigated a changing print medium and created a thriving online paid content business in The Deal Pipeline—which essentially is a massive vertical search engine for the deal world that launched in 2007. Today, it carries more than 35,000 subscribers from approximately 450 companies that own a license to it. In fact, The Pipeline has reduced The Deal's dependence on advertising so much that licensing of its online content now makes up more than two thirds of the brand's overall annual revenue.
In late 2006, The Deal president and CEO Kevin Worth took a hard look at the brand's competitive environment. "A couple thoughts went through my head at the time," says Worth. "There will be an economic pullback that will have a natural impact on cyclical advertising. We didn't know what the advertising impact would be but we knew that we were sitting on a lot of great assets that we could do a lot more with."
Worth's idea of "altering the course" became so ingrained into the culture at The Deal that it was often referred to internally as "ATC." "The basic idea was that we were going to situate the company to take advantage of a few trends that we saw coming," says Worth. "We wanted to become more digital and to participate more in areas that would generate higher growth revenue, namely information and marketing services."
Worth says he wouldn't mind it if traditional advertising rebounded a bit, too. "You have to have the right catcher's mitt out," he says. "We spent a lot of time making sure that our suite of marketing services for our clients is the appropriate products in terms of execution, audience and pricing. That's still a change process and will continue to be."
VITAL STATS: The Deal's Pipeline licensing business now makes up more than two-thirds of the brand's overall annual revenue.
BACK TO THE 2010 FOLIO: 40 MAIN PAGE 
Meet the Author
---