Republican Congressman Proposes Fining Sites That Allow Anonymous Comments

Ridiculous? Leave your (anonymous) comment below!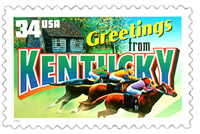 Kentucky Rep. Tim Couch (R-Hyden) has proposed a bill that would require people who contribute comments or other user-generated content to Web sites to register their real name, address and e-mail address with the host site. If passed, Web sites that violate the requirement would be fined $500 for the first offense and $1,000 for each subsequent offense.
Apparently, Couch proposed the bill to call attention to what he says are unkind and often untrue comments about people being posted online by anonymous Kentuckians—specifically high school kids in his district who badmouth each other online.
While this may seem ridiculous on the surface, it raises a good question. How much responsibility does a Web site operator or media company have in regards to monitoring its user-generated content?
As someone pointed out Wednesday at McGraw-Hill's Media Summit, magazines don't hire anonymous reporters to write their stories, so why should they allow anonymous people to post content to their Web sites?
What do you think? Weigh in by leaving a comment below. (And, yes, anonymous posts are OK with us!)
Meet the Author
---