Brownridge Steps Down as CEO of Alpha Media

Maxim and Blender publisher names co-CEOs.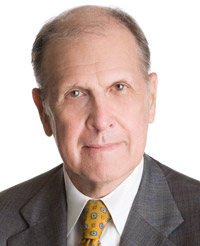 SEE ALSO: Why Brownridge Stepped Aside 
Kent Brownridge, the former Wenner Media chief executive who engineered the Quadrangle Group's acquisition of Dennis Publishing's U.S. portfolio (minus The Week) for $240 million last year, is stepping down as CEO of Alpha Media, the company he formed at the time of the sale.
The publisher of Maxim and Blender named Stephen Duggan and Glenn Rosenbloom co-CEOs to take Brownridge's place. Duggan had been Alpha Media's chief financial and operating officer; Rosenbloom, a former group publishing director at Disney's consumer magazine division, had been Alpha's president.
Brownridge, for his part, will retain the title of chairman. "I joined Alpha Media Group with the intention of assembling a world-class executive team able to build upon the company's great brands," Brownridge said in a statement. "With Stephen and Glenn now on board, we have the right team in place to accomplish those goals and it is time for me to step back from day-to-day operations."
The change at the top comes at a pivotal time for the company.
Last June, Felix Dennis sold his Dennis Publishing portfolio (except for The Week and the U.K. edition of Maxim) to Kent Brownridge and the Quadrangle Group for $240 million.
Through June, single copy sales of Maxim fell 11.7 percent, while overall circulation slipped 1.3 percent, according to the audit Bureau of Circulation's latest Fas-Fax report. Maxim's ad pages, according to the Publishers Information Bureau, remained flat during the first half.
Blender, though, increased its paid and verified circulation 15.3 percent, mostly through new subscriptions. Ad pages for Blender, however, fell more than 23 percent in the first half, with PIB-estimated ad revenue sliding 12.7 percent.
Meet the Author
---