Kent Brownridge Named GM at OK!

Ex-Alpha Media CEO jumps to celebrity title two weeks after stepping down.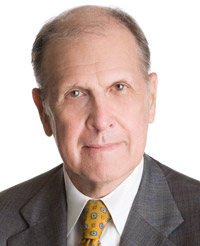 When it comes to publishing, time spent with family can be overrated.
Less than two weeks after Kent Brownridge announced that he was stepping down as CEO of Alpha Media to spend more time with his family, the former Wenner Media executive has been named general manager at the U.S. edition of OK! magazine.
Northern & Shell, OK!'s parent company, made the announcement Wednesday.
OK! editor-in-chief Sarah Ivens and publisher Tom Morrissy will remain in their current roles, the company said.
Brownridge the former Wenner Media chief executive who engineered the Quadrangle Group's acquisition of Dennis Publishing's U.S. portfolio (minus The Week) for $240 million in 2007. He formed Alpha Media at the time of the sale.
A notorious workaholic, Brownridge became known for his hands-on management style at Wenner Media, where he spent 21 years as Jann Wenner's consigliore. "I have a new wife who's not liking this very much," Brownridge told Portfolio in August when he announced he was stepping aside at Alpha. "I plan to get home at six instead of 10."
It appears, though, his workaholic nature—and the success of OK! in an otherwise struggling industry—was enough to convince the 68-year-old to ditch the "Summer Fridays" and continue publishing magazines.
Through the first half of the year, OK! was up 19 percent in single copy sales (12 percent in total circulation) and 32 percent in ad pages, according to ABC and PIB figures.
Meet the Author
---