Ken Wasch

President, Software & Information Industry Association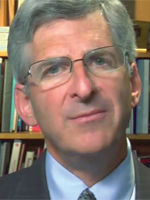 Takeaway: If it hadn't merged with the SIIA, ABM would have vanished, leaving the b-to-b media market devoid of any industry representation.
In April, ABM merged with the Software & Information Industry Association, a deal that effectively saved ABM from obsolescence.
While the merger allows ABM to not only continue to offer its services to the b-to-b media community, it will also provide a wider range of opportunities for members. Yet, the deal also highlights where b-to-b media is headed, what it's leaving behind and how quickly a trade association can get stuck in-between.
For Ken Wasch, SIIA's president, associations can't live on education and research alone. "The association market has changed in some very fundamental ways," he says. "Members do not belong for informational and educational purposes alone. They need to feel as though they are an active participant in a community."
Larger members, says Wasch, like services uniquely tailored to their needs—public policy work, for example. Smaller members tend to take advantage of community-driven services where they can network and look for strategic alliances. "We have to be ahead of the curve of anticipating our members' business development needs," he says.
But the merger also shines a bright light on a truth that many b-to-b media CEOs are still grappling with: "One of the things to recognize is the pedigree and ancestry of every b-to-b media company is less relevant than where they are going," says Wasch.
Meet the Author
---