Kathleen Kennedy

Chief Strategy Officer | Technology Review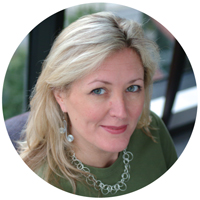 MIT's Technology Review underwent a major overhaul in 2005—a year when ad pages were down 29.4 percent compared to the previous year. Back then, editor-in-chief Jason Pontin told the crowd at the Magazine Publishers of America's IMAG conference: "If there's a future in print, it's in decline as an advertising-supported medium."
However, Technology Review has since seen an advertising resurgence due, in large part, to the strategic changes the magazine made that year. It scaled back frequency from monthly to bi-monthly. It cut its rate base from 235,000 to 150,000. It combined its print and online editorial/advertising staffs and made a big push for integrated packages. That's enabled Technology Review to woo back major advertisers, including GE and Xerox.
The result? In 2008, after many other tech magazines either folded or went online-only, 108-year-old Technology Review reported a 21.5 percent gain in ad pages—one of the few consumer magazines to do so.
"Technology Review's growth over the past four years is a result of strong leadership, great team work, and operational flexibility," says chief strategy officer Kathleen Kennedy, who helped spearhead the changes. "Back in 2005, we developed a strategic plan that integrated all of our operations and at the same time diversified our revenue streams. It was painful at times but proved to be the key to our success."
While the economic recession could prove to be a major obstacle in achieving the same success as last year, Technology Review has plans to launch a number of new initiatives over the next several months, including a number of mobile applications, and has "tabled" discussions of going online-only, Kennedy says. "We have far too many loyal print subscribers and our circulation revenue is still significant."
VITAL STATS: Technology Review reworked its business strategies, emerging three years later as one of the few double-digit ad gainers in 2008.
Meet the Author
---