Kathleen Kennedy

Chief Strategy Officer | Technology Review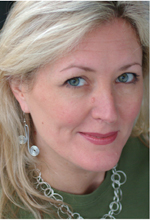 In 2005, we changed our methodology from thinking about Technology Review as a three-legged stool and consolidated everything (editorial, sales, business).
We've been thinking about ourselves as content generators for many years now, but I believe that first and foremost we are journalists who understand the importance of having trusted sources for news and analysis.
From a delivery standpoint, we are rather agnostic; from an editorial standpoint, there are many themes that we cover. We still believe that with print and print digital delivery (like the Kindle), people are looking for longer form stories. For online, mobile, and mobile apps, we produce shorter form stories and immediate news items. We also have different types of events, which include traditional conferences, but try and also do verticals with a Webcast component. Really, none of this thinking is rocket science, but we are working to refine our model and do this more efficiently, which is key.
Right now, we are creating content on the subject of cloud computing. The magazine will have a 12-page 'briefing section' with thorough analysis about crowd computing space. Online, we will offer multimedia companion pieces and in-depth data with an online area built out around the topic. Then, we'll do a four-city event tour, partnering with IBM, and finally a Webcast of this event after.
While we don't often see our readers move from print to online, there is an interesting movement from print to mobile. We've had a mobile site for a while, which is more of a WAP-type site. On June 23, we will launch a smartphone site in conjunction with when our issue goes out, allowing readers to take a picture of QR code with their phones that will take them to the site. Since we have an audience and readership of early adopters, we're looking at a fairly decent conversation rate for our first smartphone launch.
Of course there is a legacy cost associated with print that still exists, but we believe in print until we find something else that can replace it. Recently we've been experimenting with Adobe Air and putting some of our investment toward other delivery methods that may be able to provide a similar print experience. And we hope to be doing apps on all of the major smartphones. Editorial is also a major and important investment for us.
While these experiments could potentially cost another publisher more, because we are based at MIT we have an advantage when it comes to resources. However, I don't think that there is one particular line of business that is bloated or one that is much bigger than another.
Because our fiscal year starts July 1, I'm in the process of budgeting right now. From a P&L standpoint, we classify print as print, online as online and events as events. Within each of these segments, we have a number of line items and allocate in that way. This year may be the last year that we do it like this, since it's useful in one sense because you can benchmark and have sales goals, but it can also be challenging and may have to  be something we refine.
In 2005 we anticipated the decline and cut out any bloated circulation and changed our frequency. As we enter 2010, I feel comfortable with our model for print. But with the advent of things like Plastic Logic, Hearst's new e-reader platform, Kindle and the iPhone, we'll look at the impact on publishing and create another five-year plan.
Meet the Author
---