Kalmbach Media is reworking its science strategy to expand its brands both nationally and globally.
Returning to the national advertising market, launching its first custom content studio, and partnering with a global consultant to establish a licensing business, the company's science group has begun a massive overhaul of the decades-old Discover and Astronomy brands with a multi-platform approach meant to transform the traditional enthusiast publisher into a digitally-oriented media company.
This initiative is driven in part by Tim Paulson, who started at Kalmbach as the general manager of its science brands this past July and has since hit the ground running, drawing on his past experiences at 1517 Media, which included launching a video production studio and overhauling the Lutheran publisher's marketing strategy, in order to pull off the expanded science approach.
"Ultimately, what Kalmbach is doing right now is saying science and technology is a huge part of our culture, it's got lots of different vectors of potential investor growth, and we have this Discover brand, and Astronomy as well, that we just want to take a bit more seriously and try to build those out to add that value that we think we can," Paulson tells Folio:.
Appealing to national brands
One of the ways that the company is taking these brands seriously is by reentering the national advertising market, which Discover hasn't been a part of since being acquired by Kalmbach in 2010.
"Kalmbach as a company, corporately, wasn't big into national advertising when Discover was acquired," says Paulson. "I think that wasn't a focus for the rest of the brands, corporately."
However, Paulson says that since he joined as general manager, and Dan Hickey came aboard as CEO last year, both have recognized that Discover is fit to be in the national advertising market and have since prioritized its transition back to that model, with the Astronomy brand also being considered for that expansion.
"It really came down to taking this brand Discover seriously and saying, 'Hey, it really needs to be there,'" he says. "Other brands, corporately, really don't need to be there because they're enthusiast brands. But Discover is another type of brand that can add value to advertisers."
According to Paulson, Kalmbach's approach to national advertising will focus significantly on providing multimedia options to advertisers as a part of a campaign-based solution, unlike the brand's more traditional methods in the 1980s.
The custom content solution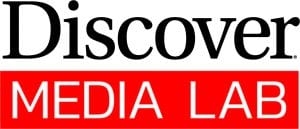 In order to bolster the science brands' national advertising reach, Kalmbach recently partnered with Los Angeles-based Barista Media, who Paulson says has the needed outside perspective and expertise in the digital media marketplace that will allow for them to piece together solutions that make sense to national brands.
And though the company is looking to an outside firm to provide the custom solutions for Kalmbach to reach national advertisers, the science group itself has launched its own custom content studio aimed at providing clients with similar multi-platform, bespoke campaigns.
"The irony is that sometimes the national media approach and the media lab approach sometimes intersect," he says.
Paulson says that Kalmbach has always worked to create custom content solutions for its advertising partners across its brands, but the Discover Media Lab is its first stand alone studio aimed specifically at providing expertly crafted solutions for science-related advertisers.
"It's one of the pillars," he says of the new media lab. "Ultimately, the science group is shifting to more of a brand-driven, multi-platform approach to serving valuable audiences and brands."
While many media companies have recently experimented with their own content studios, Paulson continues that he sees a real potential for storytelling that focuses on science and unlike broader media publishers, the science group at Kalmbach is able to bring a "niche approach" and "unique capabilities" to a studio that a traditional custom content creator might not be able to.
While planning the business model for the studio, Paulson says that the investment for the company was in the talent, rather than in investing a lot of money in the front end of the project, and plans on growing the studio with an organic and scalable approach.
This investment in people is evident in the hire of Dennis Liu as the director of the Discover Media Lab, who not only has a PhD in genetics, but also developed a content studio with the Howard Hughes Medical Institute. "He's an Emmy-winning producer and he's also a scientist. So I think that our investment is really in trying to get the right people and partners put in place so we can add that value to our clients," Paulson says.
Digging into digital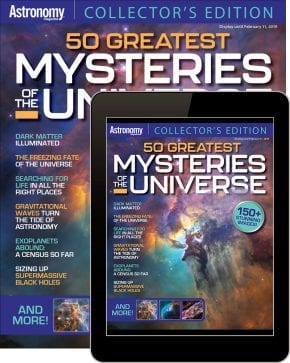 In terms of where Kalmbach will be focusing with developing the brands themselves, Paulson says that the push will be in strengthening the digital presence of both Discover and Astronomy, which includes re-platforming the websites, starting with DiscoverMagazine.com this spring.
"On the one hand, we have a relatively stable traditional media base," he says, pointing to Kalmbach's strengths in traditional publishing for both its enthusiast brands and its science magazines—Discover, for example, seeing a total circulation of just over 300,000 as of June 2018, according to the Alliance for Audited Media. "But really our focus in many cases is really on a multi-platform approach. For example, our digital advertising revenue increased by 108 percent in the last fiscal year."
And the evolution of the brands' digital presence will be an exploratory process for Kalmbach, he says, expecting that as they push forward with this initiative, the brands will begin to address more diverse segments of the population, beyond their collective 10 million monthly readers, and will appeal more towards the cultural interest in science rather that the niche science enthusiast.
Paulson does make the point that their expansion efforts won't be in targeting any one demographic, but while featuring more up-and-coming subjects, such as STEM-related topics, the story itself may lend towards a younger demographic.
An international and experiential scope 
On an international scale, the science group partnered with Cue Ball, a global media broker and consultant, after Cue Ball saw a growing general interest in science, technology, STEM-related education across multiple geographies, and Discover's potential to perform well beyond its domestic boundaries.
This is the first step that Kalmbach has taken in bringing its brands international, however Paulson anticipates that most of the publisher's enthusiast brands likely don't have the same scope that Discover does for this type of expansion, at least for the time being.
He continues that the licensing wouldn't revolve around the magazine as a unit, but rather looking at the intellectual property, as well as the brand itself, much like the goals the publishers have domestically. "It's really about what can the brand do to solve problems in a given media space. So I think Discover's got a big palette and big ambition and I think that we'll do quite well. And [Cue Ball] was quite bullish on what they could do with Discover."  
As for expanding into experiential, Paulson projects that this will be a step that the science groups takes in the near future.
"Kalmbach has expertise in events that is really pretty substantial and really differentiated from other science media out there. We really feel that the Kalmbach capability in events could be leveraged to create highly unique experiential opportunities for people and for brands."