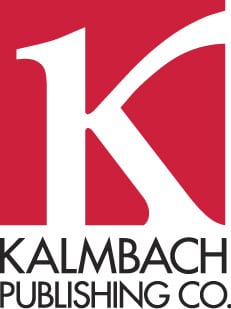 Kalmbach Publishing Co. has entered the board game business.
The Waukesha, WI-based enthusiast publisher reached an agreement to acquire Rather Dashing Games, the company announced today, marking its first foray into what Kalmbach president Chuck Croft calls a "rapidly growing market."
"Kalmbach's existing products serve an audience of passionate enthusiasts within their chosen hobby," Jim McCann, Kalmbach's VP of finance and administration, tells Folio:. "Game publishers also serve an enthusiast audience which is passionate about gaming."
Founded in 2011 by Mike Richie and Grant Wilson—of cable network Syfy's Ghost Hunters fame—Rather Dashing produces such family tabletop games as Red Hot Silly Peppers and Ghost, Graveyards & Haunted Houses.
Both Richie and Wilson will remain with the company after the transition, continuing to produce new board games, while Kalmbach will provide capital and business support. That entails functions like consumer marketing, e-commerce, warehouse/shipping, customer service, and live events, among others, McCann tells Folio:.
Since publishing the first issue of Model Railroader in 1934, Kalmbach has expanded over the decades to manage a portfolio of more than a dozen enthusiast magazine titles, including Discover, Trains, Astronomy and Bead&Button. Recently, however, the story hasn't always been about growth.

Last May, Kalmbach sold Cabin Life to Active Interest Media. Then, in December, the company announced that Art Jewelry and Bead Style would be ceasing operations.
For Kalmbach, the board game market could represent a lucrative new revenue stream in a sector that certainly appears to be on the rise, despite being notoriously difficult to measure (partially because not everyone agrees on what, exactly, a board game is).
In any event, Games/Puzzles were the fastest growing toy category in the U.S. in 2015, according to data from The NPD Group. Although long-surpassed by their high-tech cousins, video games, Amazon says sales of board games have seen double-digit annual percentage increases in recent years.
"Rather Dashing Games provides Kalmbach with an exciting opportunity to serve the passionate audience that surrounds the rapidly growing board-game market," said Croft. "We look forward to entering a new, growth area for publishing."
Kalmbach representatives declined to offer terms of the transaction.