Justin Smith Hired as Bloomberg Media Group CEO

Atlantic Media will not seek replacement.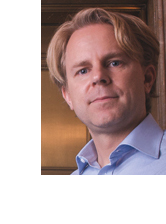 Bloomberg LP announced today that it has hired Justin Smith as CEO of Bloomberg Media Group. Smith is the president of Atlantic Media and will start his new job on September 16, reporting to Bloomberg president and CEO Dan Doctoroff.
Bloomberg Media Group's current CEO Andrew Lack will become the division's chairman.
For Smith, it's a transition to a brand that has a much bigger presence and global scale. In print alone, Bloomberg Businessweek's rate base is double that of The Atlantic's 450,000.
But Smith has made his mark in building a multimedia foundation for Atlantic Media that has reversed the money-losing, 150-year-old brand into a profitable, digitally-led platform of products that doubled revenues since Smith joined the company in 2007.
It is this track record that attracted the interest of Bloomberg as it looks to strengthen its media portfolio, which includes television, three magazines (Bloomberg Businessweek, Bloomberg Markets and Bloomberg Pursuits), conferences and digital products, on a global scale.
"As we build our business around the world, we deeply value leaders who understand the global long-term trends that will change the way people consume and make use of information," said Bloomberg's chairman Peter T. Grauer in a statement. "Justin's international experience, coupled with his leadership in growing media businesses across new and old platforms, shows that he is the ideal candidate to lead our Media Group."
In an internal memo to employees, Atlantic Media Chairman David Bradley reflects on Smith's accomplishments, ultimately concluding that he will not seek a replacement. Atlantic Media's existing management team will absorb Smith's duties and report directly to Bradley.
"After reflection, I've decided that, rather than appoint a Justin successor, we will let the current leadership continue independent of any reporting structure—save to me—and grow to fill the empty spaces Justin's departure leaves behind," he says in the memo. "In fact, I found this an easy call."
Meet the Author
---