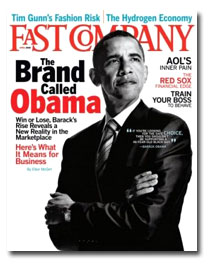 Last year was truly a brutal year for consumer magazines. Advertising pages dropped 11.7 percent in 2008 when compared to 2007, according to year-end figures released by the Publishers Information Bureau Tuesday. Of the more than 230 magazines tracked by PIB (and still being published) only 42—or about 18 percent—saw ad pages increase for the year.
It's the biggest dropoff since 2000, the earliest year comparative PIB numbers are available.
In fact, each of the top 12 advertising categories declined in 2008, and the falloffs were seen in both PIB revenues and pages. The hardest hit category was automotive, which saw ad pages fall 24.3 percent and revenues plummet 20.5 percent to $1.67 billion. The category affects many magazines, but it should be no big surprise that every auto magazine tracked by PIB saw ad page declines. The worst was Hot Rod, followed closely by Automobile magazine.
Another victim of the the financial market crisis was the business magazine category. Hearst and Dow Jones-owned SmartMoney saw the most severe decline, with ad pages falling 29.7 percent for the year. The one significant bright spot was Mansueto Ventures' Fast Company, which posted a 23.9 percent gain in pages.
The ailing newsweekly category continued its fall last year. Hemorrhaging U.S. News, which said this fall it would scale back to a monthly frequency, saw ad pages plummet 32.4 percent for the year. The Week was one of two magazines that posted literally flat (0) ad page results for the year.
Another hurting category was music magazines. On life support is Blender, which saw ad pages fall 30.6 percent for 2008. Rolling Stone, the granddaddy of music magazines, wasn't far behind, with ad pages declining 23.8 percent.
AD PERFORMANCE BY CATEGORY
AUTO
2008
2007
% CHNG
Automobile
799.42
922.58
-13.3
Autoweek
1,262.80
1,157.26
-8.4
Car and
Driver
1,031.03
1,162.25
-11.3
Hot Rod
638.16
738.02
-13.5
Motor
Trend
1,097.73
1,242.92
-11.7
Road
& Track
1,086.33
1,196.52
-9.2
BUSINESS/FINANCE
2008
2007
% CHNG
BusinessWeek
1,882.38
2,243.83
-16.1
Condé
Nast Portfolio
668.89
656.00
2.0
Economist
2,468.28
2,364.06
4.4
Entrepreneur
1,043.33
1,156.77
-9.8
Fast
Company
616.24
497.29
23.9
Forbes
2,775.34
3,238.59
-14.3
Fortune
2,382.71
2,379.33
0.1
Fortune
Small Business
474.48
477.46
-0.6
Harvard
Business Review
468.67
456.33
2.7
Inc.
817.93
824.51
-0.8
Kiplinger's
424.81
497.33
-14.6
Money
793.62
807.66
-1.7
SmartMoney
501.90
713.57
-29.7
NEWSWEEKLIES
2008
2007
% CHNG
Newsweek
1,505.87
1,859.02
-19
The
Week
602.73
602.70
0
Time
1,752.02
2,162.20
-19
U.S.
News
1,109.80
1,640.62
-32.4
MUSIC
2008
2007
% CHNG
Blender
522.07
752.09
-30.6
Rolling
Stone
1,151.42
1,510.85
-23.6
Spin
656.63
645.97
1.7
Vibe
792.16
962.10
-17.7
CELEBRITY
2008
2007
%CHNG
Entertainment
Weekly
1,215.39
1,527.06
-20.4
In
Touch Weekly
1,094.19
1,065.12
2.7
Life
& Style
510.97
660.78
-22.7
People
3,422.23
3,889.35
-12.0
Star
1,173.24
1,254.46
-6.5
Us
Weekly
1,791.45
1,949.21
-8.1

SOURCE: PIB