Jury Still Out on Future of Newsweeklies

Project for Excellence in Journalism report says analysis 'will take time.'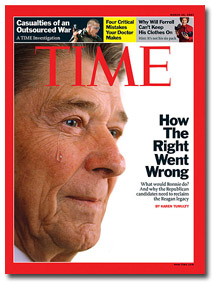 Time and Newsweek made major changes in 2007, but time will have to tell if they were positive moves or just more steps toward decline, according to the 2008 State of American News Media report, conducted by the Project for Excellence in Journalism.
The 700-page report—which analyzes media outlets including magazines, newspapers, radio and television—was released today.
Time shifted its publication date to Friday, cut its circulation and redesigned its magazine. Newsweek redesigned, too, and broke free of its former online home under then MSNBC.com banner.
Last year saw more newsweekly magazines shifting their news content online and focusing more on opinion and analytical reporting in print—with U.S. News now more akin to Consumer Reports, focusing more on "news you can use," and Time becoming more like The Atlantic, moving toward analysis and interpretation, the report says.
In regards to editorial staffing, Time made further cuts in 2007 and replaced those with opinion columnists, and shifted resources online. On the other hand, Newsweek appears to be holding steady and has made fewer changes in personnel.
"We may be witnessing in news magazines what we have seen in other industries such as automobiles," writes PEJ director Tom Rosenstiel. "A world with more competitors, with different approaches and styles, creating a pie with more even-sized slices."
The PEJ is a project of Washington, D.C.-based Pew Research Center.
Meet the Author
---