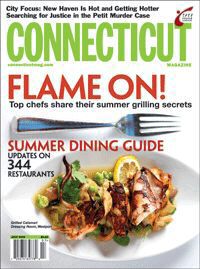 About a month after winning court approval of its plan of reorganization, Yardley, Pennsylvania-based Journal Register Company said it has officially emerged from Chapter 11 bankruptcy protection.
As part of the announcement, JRC said it closed on exit financing consisting of a $150 million loan agreement with JPMorgan Chase Bank, a $75 million loan agreement with Wells Fargo Bank and a revolving credit facility with Wachovia Bank, National Association. According to interim CEO Robert P. Conway, JRC's emergence allows the publisher to continue delivering "high quality, hyper-local content … through our traditional print media products and the vast new media opportunities available to the company."
Last month, a New York bankruptcy court overruled objections from unsecured creditors and minority shareholders who claimed the plan disfavors certain creditors and provides for unnecessary executive bonuses. Following the court's approval, Connecticut attorney general Richard Blumenthal blasted the ruling, saying in a statement that it allows JRC executives to receive more than $1.3 million in "blatantly undeserved bonuses for shutting down newspapers and laying off employees." At the time, Blumenthal said his office was reviewing the judgment to "determine whether further action is appropriate."
JRC—which publishes daily and weekly newspapers nationwide, as well as several magazines in Connecticut and the Philadelphia area—filed for Chapter 11 bankruptcy protection in February. The plan reduced the company's debt by approximately $420 million, and provided for a $25 million revolving credit facility upon its emergence from credit protection.
New Board of Directors
In connection with the announcement, JRC said it named a new four-member board of directors. Heading it as chairman is former Time Warner CFO and America Online Inc. vice chairman Joseph A. Ripp.
Joining Ripp on the board are Michael Diament, a former portfolio manager for Q Investments; Peter H. Glusker, the head of business development and international operations for Gilt Groupe Inc.; and John Paton, chairman and CEO of impreMedia.