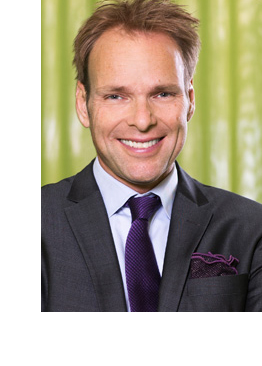 Jonas Bonnier is stepping down as CEO of  Stockholm-based Bonnier AB, parent to the U.S.-based Bonnier Corporation and divisions in 17 other countries.
Bonnier, who became CEO in 2008, will officially transition out at the end of 2013, at which point he'll head to the U.S. to continue overseeing Bonnier Corp. as chairman of the board, a role he's had since 2007.
Bonnier Corp. itself has just concluded a flurry of deals following the departure of former CEO Terry Snow in January.
In an effort to exit markets where its brands weren't number-one or number-two, the company sold its snow sports titles to Active Interest Media in April, Parenting and Babytalk to Meredith earlier this month, and its TransWorld enthusiast brands to Source Interlink a week later. In the Source deal, Bonnier also acquired nine motorcycle titles.
"The transactions today are the last in a series of moves we have implemented to transform our company to one that will achieve revenue growth and sustained profitability," Bonnier Corp. CEO David Freygang said at the time of the Source deal.
According to 2012 Bonnier AB financials, 6 percent of revenues are based in the U.S. Overall magazine revenues for the parent company totaled $746 million in 2012.
"For my own part, I'm looking forward to being even more actively engaged as chairman of the board for Bonnier Corporation, our U.S. operations," said Jonas Bonnier in a statement.
Bonnier Corporation was formed when Bonnier AB acquired a 49 percent stake in Terry Snow's World Publications in 2006, giving it a foothold in the U.S., quickly following that with the purchase of the Time4 Media assets in 2007 for about $225 million.