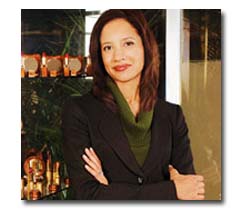 Chicago-based Ebony and Jet publisher Johnson Publishing Company says Anne Sempowski Ward has resigned as president and COO. In a statement announcing the move, Ward indicated that she will be spending more time with her family and will join her husband in a business consulting venture.
"During Anne's tenure, we underwent significant restructuring and reorganization of the company," chairman and CEO Linda Johnson Rice says in the statement. "Her contributions have helped to position the company for the future."
When asked if a replacement for Ward will be named, a Johnson spokesperson said: "We are continuing to assess our current internal staffing needs to enhance our senior-level management positions; and as such, we will determine our next steps following our evaluation."
The spokesperson went on to dispel reports that the company might be eying consultant Desiree Rogers for the job. "Ms. Desiree Rogers is not replacing Anne Sempowski Ward. As we've stated from the onset of her June 1 role, she serves as a strategic consultant for the company. She is not being considered for president and COO."
Ward [pictured] was named predient and COO in October 2008 after serving as president and COO of Johnson's Fashion Fair, starting in October 2007. Before that, she served as assistant vice president of African-American marketing for the Coca-Coca Company, and spent more than a decade at Procter & Gamble, where she led several brands and categories.