John Teresko

Editor Emeritus | IndustryWeek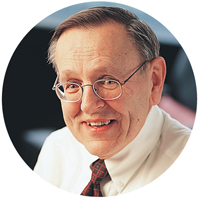 How long have you been at your current company? A year? Five years? Maybe 10? Compared to IndustryWeek senior editor John Teresko, we're all still rookies.
In December 2008, Teresko celebrated his 50th year at the magazine. While many of us started our careers before the rise of the Internet, Teresko was writing for IndustryWeek before the computer went mainstream.
When Teresko started as an assistant editor handling the new products section in 1958, the magazine was named Steel, The Metalworking Management Weekly (it changed its name to IndustryWeek in 1970 and the print product actually went monthly in 2001). The magazine's pedigree goes back to 1882 when it launched as Iron Review. It became Iron Trade Review in 1888, before taking on the Steel brand in 1930.
When Teresko started, the editorial staff alone had two dozen people—today IndustryWeek has about half that number of writers and editors.
"We didn't have computers but we did have our own printing facilities in the building and we would send copy down through pneumatic tubes to the printing department," says Teresko. "We had a staff that was nowhere near as experienced as today and required far more supervision. I think the transition to individual responsibility marks the current editorial effort."
Recently, Teresko transitioned to editor emeritus as a result of changes at Penton but still writes a column called Factory Automation and as well as a wide variety of manufacturing technology stories.
Why pound the same beat for 50 years? "I'm delighted to see the rapid transition in manufacturing technology since 1958," says Teresko. "I think manufacturing is be all about civilization. It's at the core of our development. I think it's the most important area. Political systems are based on approaches to manufacturing, how we organize it, it's the significant effort of the civilized activity on the planet."
VITAL STATS: John Teresko celebrated his 50th anniversary with IndustryWeek in 2008.
Meet the Author
---