John Rockwell

VP | Marketing and e-media | Access Intelligence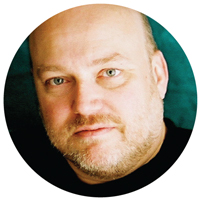 When John Rockwell took charge as VP of marketing and e-media for Access Intelligence's Chemical Business Media in August 2006, the company was grappling with how to transition its brands to the Internet.
"The ability to drive subscriptions and push the sales needle [online] was difficult through traditional marketing channels," says Rockwell, who prior to joining Chemical Business Media headed up audience marketing at then-Prism Business Media (now Penton Media). "At the same time, the Web infrastructure was oddly disconnected from subscriptions, marketing and community—typical of b-to-b publishers trying to protect their print properties from online."
Chemical Business Media includes flagship Chemical Week and Chemical Engineering.
Job one for Rockwell was to put the company's various Web sites at the center of its business strategy. He integrated a suite of premium paid-for services so, for example, when readers register for Chemweek.com or CHE.com, they receive offers for e-newsletters, white papers and online services connected to the brands.
Rockwell doesn't buy into the notion that business publishers must choose between paid and free content—all or nothing. "I either have maximum eyeballs and no information about the users or I have a greatly reduced number of eyeballs that have registered and I know something about their behavior. It's a false choice," Rockwell says. "It's a low hurdle to join [the Web sites] and, as we build the relationship, we ask for more money, more information and more information about behavior and the company."
The strategy has paid off. Since the sites switched to a paid-content model at the end of 2007, the company has generated 30,000 new customers, he says. Conversions and renewals rose 15 percent in the same period while revenue per subscriber increased 14 percent. Rockwell has helped steer CBM right. "We've stopped the bleeding and all out ROI metrics are improving," he says.
VITAL STATS: Since its sites switched to a paid-content model, CBM has generated 30,000 new customers.
Meet the Author
---