Media industry M&A advisory firm W.B. Grimes & Co. has been acquired by John McGovern, a senior associate and seven-year veteran of the firm, for an undisclosed sum.
The newly renamed Grimes, McGovern & Associates will be led by McGovern as CEO; former owner and president Larry Grimes, whose father Walter founded the firm in 1959, will transition to chairman and advisor.
"I could not be more excited about having a long-standing member of our team take the company reins," said Grimes in a statement. "John has been an industry trailblazer, always at the cutting edge of new technologies. As the media industry continues to evolve there is no doubt the new company will remain an industry leader."
The firm, which says it's sold more than 1,600 media and event businesses over its six-decade history, primarily specializes in buy- and sell-side advisory work for newspapers, media and information services businesses, and conferences and trade shows. A separate sports division, which was not a part of the sale, will evidently remain under Grimes' ownership.
"We look forward to continuing to serve our clients and to innovate and grow in the areas of media and newspapers, as well as the emerging events and information services sectors, with renewed focus on international buy-side and sell-side work," added McGovern.
Concurrent with the ownership change, former senior associate Julie Bergman was promoted to VP of the firm's newspaper group.
---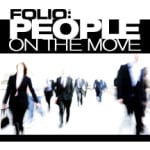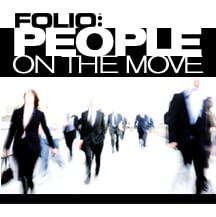 Here are the rest of this week's people on the move…
SANDOW has tapped Elle beauty and fitness director Emily Dougherty to be the next editor-in-chief of NewBeauty. Dougherty had spent the last 16 years with Elle, and the last 14 running the magazine's beauty section alongside long-time editor-in-chief Robbie Myers, who stepped down at the end of 2017.
The announcement comes about a week after NewBeauty named Architectural Digest associate publisher Susan Keena its new head of sales and strategic partnerships. Both Keena and Dougherty will report to the NewBeauty president Agnes Chapski, who was appointed to that role last September after a long tenure at Condé Nast as publisher of Allure.
Harper's Bazaar has hired Deborah Needleman as editor-at-large, in which capacity she'll contribute story ideas and report directly to editor-in-chief Glenda Bailey. Needleman most recently spent four years as editor-in-chief of T: The New York Times Style Magazine, before departing late in 2016. She came to T from The Wall Street Journal, where she served as editor of the monthly WSJ. Magazine as well as the newspaper's Saturday "Off Duty" section. Prior to that, Needleman was the founding editor of domino magazine, then part of Condé Nast.
Nancy Cooper has joined Food Network Magazine as executive account director. Cooper joins from luxury home goods retailer Dering Hall, where she served as VP of partnerships and digital strategy. Prior to that, Cooper spent time at Condé Nast as executive fashion and luxury director for Glamour and Self.
Atlantic Media has hired Alex Treadway as associate publisher of Route Fifty, an offshoot of the company's Government Executive Media Group that focuses on state and local government. Treadway joins from The Daily Caller, which he helped launch in 2010 alongside co-founders Tucker Carlson and Neil Patel, and where he most recently served as chief revenue officer. In between, Treadway spent two years at The Washington Post as VP of leadership sales. He also spent ten years with Atlantic Media from 1999 to 2009, in the National Journal group.
them, Condé Nast's recently-launched LGBTQ platform, announced a series of hires and promotions:
Senior editor Meredith Talusan has been promoted to executive editor, reporting to chief content officer Phillip Picardi.
Associate editor Tyler Ford has been bumped up to editor.
Vice's LGBTQ editor, Tyler Trykowski, has joined them as senior editor.
Community manager Michael Cuby has been appointed editor-at-large, in which capacity he'll contribute ongoing features and lead special projects.
Buzzfeed social media fellow Aamina Khan has been tapped to succeed Cuby as community manager.
Tim Peterson has joined Digiday as a senior media reporter. He arrives from Third Door Media, where he spent the last two years as a reporter for Marketing Land.
---
From the job board…
Ad Age seeks a full-time deputy creativity editor, responsible for pitching and writing stories for the magazine's print and online coverage of advertising creative, among other duties. Five-plus years of "progressive journalism experience" desired.
See this and other current openings at careers.foliomag.com.