John French Named New Cygnus CEO

Ex-Penton exec to 'provide leadership, experience Cygnus has been missing.'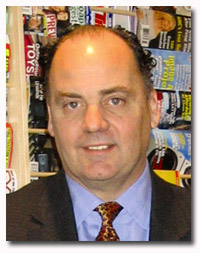 RELATED: A FOLIO: Q+A with John French

As expected, Cygnus Business Media today said that it has officially emerged from bankruptcy protection. A U.S. bankruptcy court approved the trade publisher's pre-packed plan of reorganization earlier this month.
In connection with the announcement, Cygnus also said that John French, who resigned as chief executive from Penton Media in July 2008, has been named the company's new CEO.
"John is a good guy and a capable CEO," one b-to-b CEO told FOLIO:. "He's a good choice."
"I think that it is a very good move to bring in an experienced operating executive at Cygnus," said another trade industry chief executive. "The company has been floating in the netherworld of distressed debt, restructuring consultants, angry lenders, and a de-motivated private equity sponsor for more than a year. French will provide the leadership and b-to-b media experience that has been missing at Cygnus."  Former CEO Paul Mackler was dismissed in August 2006 and replaced by co-CEOs Carr Davis and Tony O'Brien, who quietly left the company last summer.
According to French [pictured], growth in Cygnus' key markets—public safety, security, aviation, transportation and construction—will be "substantial in the years to come as products and services continue to transform how work is delivered, assessed, created and performed. Communication and knowledge will be the leveler and we will continue to be the most dynamic resource delivering it."
As part of its reorganization agreement, a secured debt-equity exchange reduces Cygnus' debt from $180 million to $60 million. When asked about the company's new ownership breakdown (who owns what) a Cygnus spokesperson declined to comment.
In its bankruptcy filing, Cygnus said it expects total revenue to fall by $35 million to $71.4 million in 2009, compared to $107 million in 2008. Print is forecast to drop 33 percent to $45.5 million, while interactive revenue will drop 14 percent to $8.6 million. Events are expected fall 19.5 percent to $15.1 million.
French joined Penton in 2006 following its acquisition by Prism Business Media. He also served as a member of its board of directors.
UPDATE: Cygnus is expected to announce its new board of directors Tuesday.
Meet the Author
---