Joe Rominiecki

Newsletter Editor | ASAE | The Center for Association Leadership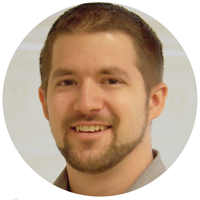 When Joe Rominiecki started in May 2007 as newsletter editor for ASAE (American Society of Association Executives) and The Center for Association Leadership, the group's newsletters had started to fall by the wayside.
There wasn't a dedicated staff to oversee—not to mention nurture—the newsletters. Editorial had stagnated, and there wasn't much of a digital strategy to push the newsletters online.
"We knew we needed to bring the design of the newsletters more into line with our current branding efforts," says Rominiecki, who prior to joining ASAE was a communications specialist for the Northern Virginia Association of Realtors. "The format was dated and we needed to make them more engaging for our members."
The associations' 14 e-newsletters, which cover most every facet of association management, each have an average circulation of 5,000. Titles range from Association Law & Policy to Government Relations to Meetings & Expositions.
Rominiecki wasted little time overhauling the group's newsletter strategy. He rebranded each of the newsletters online with their own color scheme and added more links to related publications. Perhaps most important, he created links on the newsletters so readers could easily toggle back to the ASAE's main Web site.
In January 2008 he integrated an open-rate and click-through tracking system, which has so far garnered 30,000 names. "We didn't know what [information] was grabbing their attention, and having simple numbers gave us the ability to react better," Rominiecki says.
The strategy seems to be working. The average click-through rate for the newsletters is currently 33 percent, whereas the association industry average is around 19 percent. "The transition we did last year put us on track to grow the newsletters in the future," Rominiecki says.
VITAL STATS: Clickthrough rates have reached 33 percent compared with an association average of 19 percent.
Meet the Author
---