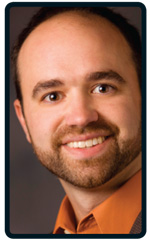 Marketing services are all the rage for publishers, and Joe Pulizzi is one of the most prominent experts.
Joe Pulizzi is helping publishers elevate their positions within the realm of content marketing in an era where reaching audiences means competing with the ring of a text message or flicker of light across a screen. The founding of his sites, ContentMarketingInstitute.com and Junta42.com, has helped propel him into a dominating position within the industry.
Pulizzi's two sites see about 60,000 unique visitors per month combined—they provide case studies, original research, content marketing statistics, events, agencies and blog posts about reaching your most important audiences.
"Content marketing is the biggest little industry that no one's heard about for years and years," he said. "We're not only covering the how-to of content marketing but we're covering the news and what goes on from the agency and client perspective of content marketing."
Pulizzi also has a digital and print quarterly publication, Chief Content Officer Magazine, which is just one leg in the ladder of his growing media enterprise—there are publications for North America, Australia, Solvenia, Belgium, Germany and Finland that feature localized versions of the content.
In between speaking around the world on media solvency and prospects, Pulizzi has also founded CMI Books and SocialTract, which is a blogging and social media service specifically designed to service companies and small businesses.
The Content Marketing Institute and Junta42 sites do not charge for membership services while SocialTract and CMI Books do.
When the Content Marketing World 2011 event takes place in September, Pulizzi expects to have three to four books ready to launch in both print and digital mediums. Five authors have already signed on.
"These companies don't know how to be like media publishers, so we've got to give them the tools so they can start learning how," Pulizzi says.
VITAL STATS: The Content Marketing Institute has about 1,000 members. There is a 20 to 25 percent traffic growth for the site right now. Chief Content Officer goes to between 50,000 and 60,000 readers. Junta42 works with about 500 publishers and there are around 170 customers in SocialTract.