Joanna Coles Replacing Kate White as Cosmo EIC

White stepping down after 14 years to pursue writing, speaking career.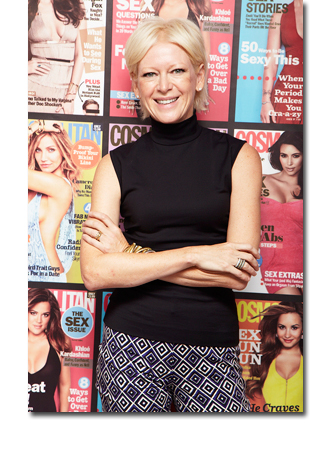 Hearst is announcing today that Joanna Coles is taking over the top editor spot at Cosmopolitan, replacing Kate White as editor-in-chief. Coles, who has been editor-in-chief at Marie Claire for the last 6 years, will start on September 10.
White, who has been Cosmo's editor-in-chief since 1998, is stepping down to pursue a writing and speaking career—she's written the Bailey Weggins mystery series and the recent thriller Hush. She'll also remain at Hearst in an advisory role.
"Kate is a huge talent who not only maintained Cosmo's leadership position over the past 14 years but also launched many brand extensions, including Cosmo Radio, bestselling books and a popular tablet edition," says Hearst Magazines president David Carey in a statement. "She leaves big shoes—or should I say stilettos—to fill and we have no doubt she'll continue to reach bestseller status in her post-Cosmo career."
Under Coles, Marie Claire, with a rate base of 950,000 has jumped 19 percent in ad pages for the first half of this year when compared to the same period in 2011, per PIB. Cosmo, with a rate base of 3 million was down slightly by almost 3 percent for the same period.
Helen Gurley Brown, who served as Cosmopolitan's editor-in-chief from 1965 to 1997 died last month at age 90.
Update: Anne Fulenwider, editor-in-chief of Brides since October 2011, will return to Marie Claire as top editor. She served under Coles as executive editor of MC from 2009 until 2011. 
Meet the Author
---