Jim VandeHei Promoted to President and CEO at POLITICO

This is his second promotion since the company acquired Capital New York.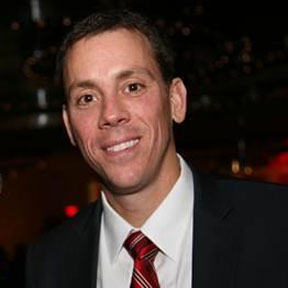 Jim VandeHei, co-founder of the D.C.-based online political reporting publication POLITICO, has been promoted to president and CEO. He will also head a joint leadership effort with the company's newest property, Capital New York.
Fred Ryan is currently CEO at POLITCO, however he recently announced that that he is leaving the organization at the end of the year.
VandeHei had been serving as the publication's executive editor since it launched nearly seven years ago. And was also named president of Capital New York immediately after the company was acquired by POLITICO last month.
Publisher and owner, Robert Allbritton has had an eventful 2013-first selling off eight of his television holdings, then buying Capital New York and now appointing a new CEO to lead the company's apparent transformation.
"This is a seminal moment for me, for the company and for Jim," Allbritton says in a statement. "We are on the verge of the most dynamic growth in our young history-and this demands an equally dynamic leader and thinker guiding us. Jim started here as an editor who just happened to have entrepreneurial instincts. He has grown into a strategic business thinker who just happens to have journalistic instincts. Those instincts helped create POLITICO, shaped our vertical strategy, cemented the deal to purchase Capital New York and will allow us to stay a step or two ahead of our rivals."
VandeHei is openly excited about the "evolution" the company is undergoing. And he insists that his new role will be an easy one to fill thanks to the existing model. "There isn't a structure that needs to be blown up," he says. "All the pieces are in place. One of the reasons I'm excited is because the management team rocks. They get what POLITICO is all about. My job is to just bring the best out of these people."
After POLITICO acquired Captial New York in September, VandeHei made it clear to FOLIO: that the company had its sights on digital media investments. However, he did not specify what those investments would be. He is still hesitant to discuss the long-term future, but points to some big initiatives happening in the short-term.
He says the company is never done improving its existing products, but on top of that a relaunch of Capital New York is on deck, plus a quarterly print magazine dedicated to long-form reporting will debut in November, with a circulation of roughly 35,000-40,000.
Still, VandeHei cautions that the company is growing at a deliberate pace and doesn't want to get too ahead of itself. "One of the challenges is to not take on more than the system can handle," he says. "You can only bust through in media today if you produce something really great."
Meet the Author
---