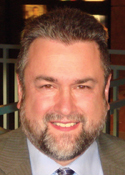 While most Publishers serve markets facing a downturn, Phoenix Media Network—which covers the food industry—is merely seeing a shift in emphasis. "There is a bit of a trading down from restaurants to retail and trading down in retail to more value-oriented retailers, but things really have to get bad before people cut back on the amount of food they eat," says CEO Jim Prevor. "More food was sold in 2008 than 2007 and more will be sold in 2009 than 2008." 
In June, Phoenix will launch a new 20,000-circulation magazine called Cheese Connoisseur, an upscale specialty cheese title serving both trade and upscale consumers. "It sounds counter intuitive—who would launch an upscale magazine for specialty cheeses in this market—but for many people, who are not going out as often, they might increase their purchases of these types of items."
Phoenix is testing the magazine in several supermarket chains around the country. "Almost all of them said they want to expand on the test issue," says Prevor. "Advertisers, regardless of the economy, still have to sell products. As long as you're providing real solutions, people want to work with you."
Phoenix offers integrated media plans with print, online (which grew 25 percent last year) and live events.
Being a small publisher actually helps with launches in the current economic climate, Prevor says. "While we could save a few pennies here and there with the launch, and personnel might be available for a little less than they were a few years ago, I don't think the scale of investment changes dramatically," he adds. "It's more a matter of finding the right niche in good or bad times. We have the editors and salespeople here, so we really don't break out the costs of startups like that. We're a bootstrapping company and we've launched most of our products that way."
Similarly, Prevor says he isn't placing a new emphasis on savings. "The worst thing you can do is announce that you have to save," he says. "We have good operating practices. We don't want to waste money during good times any more than we do in bad times."
Where They Will Grow: Launching a new upscale magazine, offering integrated programs across media.
Where They Will Save: Leveraging new products across existing staff, rather than hiring new people.
 
Quote: "I think the worst thing you can do is announce that you have to save this or that. We try to have good operating practices and we don't want to waste money during the good times any more than the bad times."
MAIN PAGE
Todd Matherne CEO | Renaissance Publishing
Toyin Awesu publisher and editor-in-chief | AvenueReport.com
Cameron Brown president | King Fish Media
Deborah Esayian co-president | Emmis Interactive
Efrem "Skip" Zimbalist CEO | Active Interest Media
Justin Smith president | The Atlantic
Steven Kotok general manager | The Week
Len Burnett co-founder, co-CEO | Uptown
Risa Crandall VP | Scholastic Parents Media
Janet Libert editor and publisher | Executive Travel SkyGuide
Mike Domke founder and president | Milo Media
Kent Brownridge general manager | OK!
Samir Arora CEO | Glam Media
John Sateja EVP | Consumer's Union
Jim Vick staff director/publisher | IEEE Spectrum
Pete May president | Greener World Media
Barb Newton president | Sunset Publishing
Paul Mackler | CEO | HMP Communications Holdings
Harry Sachinis | president | McGraw-Hill Business Information