Jim Malkin

CEO | Source Media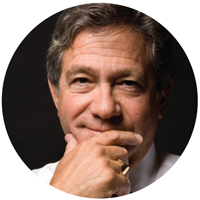 We may never think of a "community pool" the same way again since Source Media's CEO Jim Malkin's radical restructuring. With nearly 70 magazines, Web sites, events, and professional services shifted into four business groups—Banking, Capital Markets, Technology and Securities and Professional Services—Source may have influenced a new publishing business model.
With print ads down 17 percent—$6.8 million—from 2007 and debt at $172 million, Source needed a solution to its workflow issue, not necessarily by pooling content experts, but by sharing best practices.
In his reorganization, each title would continue to have an editor-in-chief, but those editors will not have a dedicated editorial team. Instead, they will "draw from a community pool" of content generated company-wide. The editor, or "community head," is responsible for strategy, acquisitions, partnerships and revenue within their group—including print, online and events.
"If you're American Banker or Bank Technology News, it may be 30 percent or 60 percent of the words in that story but you don't need seven good journalists writing the same thing," he says. "This is a little hard for the people who entered Columbia Journalism School 20 or 30 years ago with their finely crafted stories but the way information is consumed today is different."
Source's marketing model also changed, operating as a unit organized around advertising and marketing, circulation and audience development, paid circulation and conference marketing, with a group marketing director assigned to each community. The company, he says, is moving quickly to become largely subscription-based rather than ad-driven.
Source's major move may have set the tone for other publishers. Recently, Hachette Filipacchi decided to break down its editorial silos, pooling resources under similarly-named "chief brand officers" for its women's titles with the purpose of developing new revenue streams, selling brand direction across platforms, and integrate print and digital advertising sales.

VITAL STATS: With print ads down 17 percent, Malkin restructured Source into four business groups.
Meet the Author
---