Jeff Killeen

CEO, GlobalSpec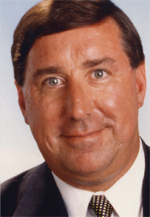 GlobalSpec has pioneered the model of successful online-only publisher.
Many online-only publishers have a surprisingly long pedigree. Many of those that were able to pilot their business through the dot.com boom and bust are still here today. Others peaked too soon, such as Verticalnet, whose valuation soared to $12 billion in 2000, only to be sold for $15 million in 2007 to a subsidiary of an Italian cement company.
Meanwhile, GlobalSpec has succeeded where Verticalnet did not. Launched in 1996, GlobalSpec has become a dominant player in its market and not just among the dot.coms. Originally positioned as a vertical search engine for the engineering market, the company has evolved into a multi-format, multi-product model that includes databases and e-mail newsletters and more than $50 million in estimated revenue.
The product suite includes SpecSearch, a database of searchable OEM and distributor product catalogs; Engineering Web, a vertical search engine that indexes hundreds of millions of items of engineering content and more than 60 e-mail newsletters with more than 2 million subscribers. Since 2000, GlobalSpec has grown at a compound annual growth rate in excess of 50 percent. It also has more than 5 million registered users.
"Our typical customer will spend between $10,000 and upwards of $1 million," says CEO Jeff Killeen. "We have many hundred-thousand dollar-plus relationships."
GlobalSpec is able to leverage its search and registration business into real lead generation. "We can develop deep reader profiles, especially on newsletter readers, that we can match to clickstream behaviors," says Killeen. "We can offer that to the sell-side of the manufacturing community, not in the form of clicks or gross traffic, but in intelligence-rich, contactable sales leads."
GlobalSpec is reaching out to traditional publishers, partnering with companies like Penton Media and McGraw-Hill by offering its search services on magazine Web sites. "We should be classic competitors and in certain measures we are," says Killeen. "But we work with products like Penton's Machine Design. It gives us branding recognition and gives them product value-add that they otherwise wouldn't be able to offer."
VITAL STATS: Since 2000, GlobalSpec has grown at a compound annual growth rate in excess of 50 percent.
BACK TO THE 2010 FOLIO: 40 MAIN PAGE 
Meet the Author
---