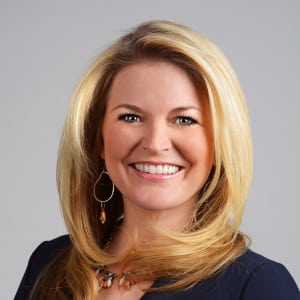 Last month, Folio: celebrated the Top Women in Media awards and highlighted achievements made by over 100 women across the industry. From Up & Comers to Corporate Champions, these women have done everything from achieving new revenue streams for their companies to building new brands from the ground up, and Jeanette Bennett is no exception.
Founder, owner and editor-in-chief of Bennett Communications, Bennett followed her love of journalism and storytelling into establishing three regional magazine titles, a custom publishing business, an ad agency, and more, all from the profits of selling her family's home 18 years ago. Now, a pillar in the community, her company has grown and expanded in order to fill the needs of several of Utah Valley's markets and community members.
Folio: sat down with Bennett to discuss what it took to establish her lifestyle publication, Utah Valley Magazine, nearly two decades ago, the challenges and highlights she faces as a leader in the space, and advice she has for entrepreneurs who want to pursue a similar path.
Folio: What inspired you to start your own magazine?
Jeanette Bennett: Actually, It was motherhood that inspired me to start my company. I had a background in journalism, but when I became a mom, I was trying to figure out how to combine everything that I loved. That was really the inspiration behind it, was wanting to be in control of my schedule and be in control of my dreams.
Also I've always been a storyteller. That's what I was trained in in college, but then also I think that's just who I am in my soul. I'm really interested in people, I'm a good listener, I like being a good cheerleader, other people's success excites me, so I'm able to tell those stories in the magazines we've created.
Folio: What made you decide to expand Bennett Communications to not only include Utah Valley Bride Magazine and Utah Valley BusinessQ Magazine, but also house custom publishing, digital content creation, and ad agency divisions?  
Bennett: We didn't actually see all of that from the beginning. When we started Utah Valley Magazine, that's all I really saw. I was so busy and it was such a big dream at the time that I didn't envision the other pieces. We were doing a business section in there, we had a wedding section in there—we were really trying to be all things to all people. Then, I remembered in my first communications class about how there's a sender and a receiver. You have to tailor your message to the receiver, and it just felt like we needed to define our audience better.
It just made so much sense to start a publication for an audience that the advertisers could benefit from as well. The bridal advertisers in Utah Valley Magazine were hitting people that weren't going to be planning a wedding and we wanted to give them a really efficient place to market. Then the business magazine, BusinessQ, same thing. Those three publications, although they serve the same geographic area, they have different audiences and different topics, which gives our advertisers a vehicle in each of them.
Folio: What were some of the major challenges you faced when building your magazine, and later your company?
Bennett: When I started the magazine, my thoughts were on content only. I thought creating good content equals revenue, but that's not entirely true. Some of our very best issues were low revenue generators. It's an interesting industry in that way.
The hard part is the business model of it. We're primarily a print company in a digital age, and that's been challenging, but we've found ways to adopt technology and not fight it. Another challenge is that advertisers don't always pay their bills, and even when they do, they often don't pay them on time. So there's a cash flow cycle that we didn't plan on when we first started the magazine.
We didn't take any investment money. We sold our first home to print the first issue, but I kept producing magazines and meanwhile trying to collect the advertising revenue from the last issue and the one before that. We have a good system now with our processes, but that was a challenge that I didn't anticipate.
Folio: Is there anything that is currently worrying you about your company or the trend of the industry?
Bennett: I truly believe in print or I wouldn't be doing what I'm doing. But I do want to be aware of all the trends and be smart as the industry continues to evolve. I want to be one of those people that follows the trends and doesn't bury my head in the sand. I have concerns, but I'm very optimistic also about the future of this industry.
I also see a swing back of people liking print and liking a slower delivery method. I see parents concerned about their families' reliance on devices and being on technology too much. We've seen our clients come to us for print for exactly that reason. They've been doing e-newsletters, they've been doing their website and social media, and they realized they actually do need a magazine that is part of that family of communication that people trust. The pendulum is going to swing back to print.
Folio: How has your experience been as a female leader in the publishing space?
Bennett: To be honest, I find that being a woman has opened more doors than its closed. There are many times that I've been invited to sit on boards or to speak at conferences and I am the only woman and I know that my gender had something to do with them asking me. Instead of feeling offended or like a token female, I see it as a great opportunity to show them that a woman is capable, a woman can be a big contributor on the table or at the microphone, and I do my best to represent all of the women who would like to be there or who hope to be there someday.
When I was a college student, I had a business minor and I went to business conferences and business lecture series, and I heard from very very few women. I didn't see a woman living the life I wanted to live. I wanted to have a family and a career and I wanted some good examples of that and I really didn't see them. So I try to take every opportunity I can to be that person for other young women to see that it is possible to have a dream and to go after it.
Folio: What advice do you have for women who want to build their own brands?
Bennett: Be prepared to work really hard and don't worry about the hours or the revenue right away. Bring your work ethic and bring your passion, and meet as many people as you can. Every person you meet, it's like you're planting a seed. It might take time for some of those seeds to grow, but over time, all of those people will start connecting to help you build your brand.
I would also say study good brands. Study their personalities, and figure out what the personality of your brand should be and be consistent with that from your start. I think the brands that are the most successful have a similar kind of personality to the founder themself. That helps you be more consistent when it's your true personality and brand.
Love what you do and let people see that and you'll grow. You might not grow as fast or as big as you want, but you will grow when people see your passion and you will gain success.