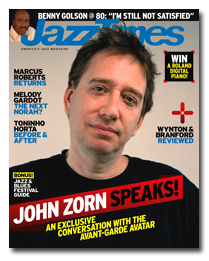 Jazz Times, the nearly 40-year-old, 100,000-circulation music magazine that suspended publication last month, has been acquired by Boston-based Madavor Media.
Financial terms of the deal were not disclosed.
Madavor—which publishes several other titles including International Figure Skating, Volleyball and seven golf magazines—plans to relaunch Jazz Times in August, the company said in a statement.
"Madavor Media believes in publications and Web sites that feed people's passions," director Joan Lynch wrote in an e-mail to FOLIO:. "JazzTimes fits in perfectly, and we're thrilled to continue producing the best jazz publication in the world."
Launched in 1970 by record store owner Ira Sabin, Jazz Times suspended publication in June, saying it would "undergo reorganization and restructuring in order to remain competitive in the current media climate," according to a note posted to its Web site. "Print publishing is expected to resume as soon as a sale is closed."
Editor-in-chief Lee Mergner and managing editor Evan Haga will remain with the publication, Madavor said.
In 2008, Guthrie Inc., the parent company of Jazz Times, filed for bankruptcy and folded Harp, its alternative rock music title.