Jazz Times Ceases Publication

Staff furloughed as 39-year-old magazine puts itself up for sale.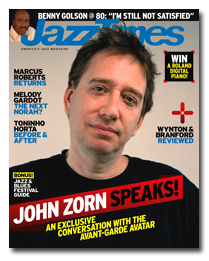 They've been saying jazz is dead for years.
Now, Jazz Times, a magazine that has celebrated the genre since 1970, appears to be on the brink of death, too.
In a note posted on its Web site, the magazine has "suspended publication" and "has furloughed the bulk of its staff while it finalizes a sale of its assets."
For now, though, Jazz Times is calling for improvisation, rather than a funeral. The magazine "will undergo reorganization and restructuring in order to remain competitive in the current media climate," the note read. "Print publishing is expected to resume as soon as a sale is closed."
The monthly magazine, founded in 1970 by record store owner Ira Sabin, has a circulation of 100,000—or roughly 30,000 more than rival jazz title Down Beat.
In 2008, Guthrie Inc., the parent company of Jazz Times, filed for bankruptcy and folded Harp, its alternative rock music title.
The news of Jazz Times' demise follows closely on the heels of the closing of a pair of Nashville-based music magazines—Performing Songwriter and Radio & Records, the latter owned by Nielsen—last week, and an ongoing grassroots campaign by the music magazine Paste to keep itself alive.
Meet the Author
---