Jane Pratt Named Editor/Creative Director, Style, With SAY Media

Pratt to act as EIC of xoJane.com, SAY's new women's-interest site.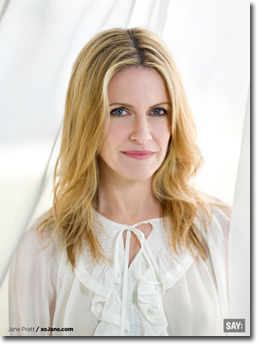 Jane Pratt, former editor-in-chief of Sassy and Jane magazines, has been named editor and creative director of style with SAY Media. In this new role, she will be acting as editor-in-chief for xoJane.com, a new women's-interest site owned by SAY.
After founding Jane, Pratt left her position as editor in the summer of 2005; she was replaced with ElleGirl founding editor Brandon Holley. Conde Nast then shut down Jane magazine for good, with the August 2007 issue as its last.
Since her departure from Jane, Pratt's whereabouts have supplied a fair amount of media fodder. In 2007, it was rumored Pratt was to start a magazine with Gwen Stefani, lead singer of pop group No Doubt; then in November 2010, Pratt was said to be partnering with fashion blogger Tavi Gevinson on a magazine for "wallflowery teenage girls."
Other names tapped to join xoJane.com include Emily McCombs, former managing editor of Asylum.com and contributing editor of Lemondrop.com, who will act managing editor of xoJane.com. Cat Marnell joins the xoJane.com as beauty editor; previously, she acted as a freelance writer and beauty editor of Lucky Magazine. Other xoJane.com contributors will include Christina Kelly, Laia Garcia and Eric Nicholson.
Pratt has written for Elle, Marie Claire and Maxim magazines.
Meet the Author
---