James Meyers

founder/CEO, Imagination Publishing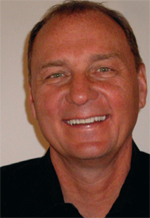 Meyers has developed Imagination Publishing into a premier custom content publisher with exponential growth in the digital space.
Fifteen years ago, while working for McMillan Business Publishing, James Meyers was approached by a colleague who was looking for a custom publisher. Instead of referring him to a another company, Meyers made the pitch himself and was hired for the job. From there, Imagination Publishing was born and has since developed rapidly with double-digit growth every year.
Today, the company employs more than 60 publishing professionals and serves more than 20 Fortune 500 companies. Meyers attributes the company's success to never limiting it to one vertical market. "Other custom publishers focus on niche markets whether it's finance, travel or hospitality," he says. "But we never limit ourselves in terms of market, geographic area or delivery channel. We were open to everyone early on."
As a founding member of the Custom Publishing Council, Meyers and the other members were among the first to recognize the opportunities custom publishers could have in the digital space, and Meyers started moving Imagination Publishing into that area before most of its competitors. Revenues are more than $10 million and Meyers anticipates a 10 to 15 percent increase in 2010. "Digital content has become a marketing tool that's been paramount to our success," he says.
In 2009, to show marketers how the impact of custom print products could be deepened by digital communication, Meyers launched Orange, the first integrated custom vehicle for Imagination. Targeting C-level executives, Orange has featured interviews with marketing experts such as Martin Lindstrom and Chris Brogan, and CMOs such as Anna Malmhake from Absolute Vodka.
Next up for the company is a partnership with a consumer packaged goods company to create customized content in the social media space across many of its brands. "It's a good indication of what's happening in the industry right now and why we've been successful," Meyers says. "We've been able to work in both worlds effectively. Print won't die, but digital will continue to grow. It's all about delivering high quality content through the appropriate channels."
VITAL STATS: Imagination Publishing's digital-related revenues have increased 115 percent since 2006.
BACK TO THE 2010 FOLIO: 40 MAIN PAGE 
Meet the Author
---