Jack Beaudoin

Managing Director, MedTech Media, a division of HIMSS Media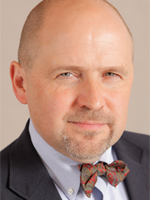 Takeaway: Beaudoin helped double total revenue in the last five years and in the last year grew the number of site visitors by 21 percent.
From the beginning, Jack Beaudoin has always put content first and no matter the distribution platform, he believes that is the only way to maintain a continuing dialogue with audiences.
Beaudoin leverages the company's events and publications to create engaged communities of interest. He has long been an advocate of supporting a culture of experimentation, innovation and early adoption that has served him and his company well. Most recently, Beaudoin's main focus has been to manage the company's transformation from a print-centric publisher to a fully integrated digital-first media enterprise.
The MedTech co-founder has, in the last five years, helped the company double its total revenue to about $20 million in 2013, with total digital revenue accounting for 66 percent of that sum, up from only 33 percent in 2008. The company has seen an average annual revenue growth of 26 percent over the past 10 years.
In the last year the company added a million page views and grew the total number of site visitors by 21 percent. Additionally, content services revenue has doubled in its second year and three-year projections predict a 100 percent growth rate.
Beaudoin's latest achievement is the completion and launch of his "Holy Grail" database. This consolidated master archival system offers an exponential leap in the company's ability to understand its audience, qualify leads and transition to an audience-driven media company.
Meet the Author
---