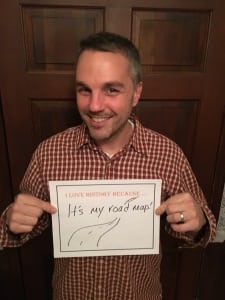 Over this past weekend, the folks at the Historical Society in my town, Trumbull, Connecticut, were working on a promotional campaign where they took a series of photos of prominent people in town holding a sign that says, "I love history because…." Then the people would write their own answer, like "…it's always new," or "…it's my roadmap."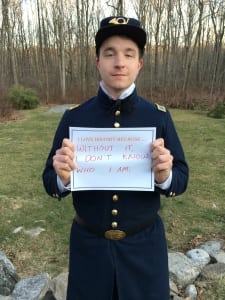 I mention this because it's part of the reason we've decided to run a few excerpts from a book about Norman Cahners, the great B2B media executive from the 20th Century, who built a company whose influence is still felt by many people in media today.
In fact, when we ran the excerpt earlier this week, I received several notes of appreciation and thanks. One was from Ned Borowsky, chairman of NAPCO Media.
"Thank you for the Norman Cahners article," he wrote. "He and my dad were tight, so I heard a lot about his brilliance and thoughtfulness (he was a true gentleman)!" I responded saying that there are things to be learned from the lives of people who are now relegated to old clippings and faded memories. "Yes, well said," Borowsky added. "Milt and Larry Gralla and Marshall Freeman!"
The Grallas were extraordinary entrepreneurs. Marshall Freeman was the earliest pioneer I know of regarding a business model we all take for granted now: surrounding the customer with an array of products—a.k.a., "magazine media."
There's a quote attributed to Yogi Berra: "It's tough to make predictions, especially about the future." True. But you can learn a whole lot about where you're going by understanding where you've been.
You could study Marsh Freeman's ideas to better understand how to expand your own business. You could read about how Norman Freeman handled list development and hygiene. Remember, both of these publishers had nowhere near the tools and technologies we have now that make these things so much easier.
It's helpful to remember as well that, when we read about things like "print programmatic," which Time Inc. CEO, Joe Ripp, talks about, the concept has been around for decades. It was just known as "selective binding," where the printer adds material targeted to various sub-groups to the larger print run. It's useful to remember that native advertising has been around forever too—known as "advertorial," or special ad sections and the like. Content marketing was known as "custom publishing."
Lead-gen in the days before online forms and email addresses existed, too. It was known as "bingo cards," and looking back it seems laughable: insert detachable cards in your print trade magazine, where readers can tear them out and mail them back to you after they've indicated which vendors and topics they'd like to know more about. But it worked, and people took it really seriously in the days when print ad-page marketshare was tracked obsessively.
It may be that many of our innovations are really just technology-enhanced variations on past practices. Perhaps the past is never really past. We can learn a lot if we remember, as the sign says, to let it be a roadmap.